Stągiewna 13, 80-750 Gdańsk
+48 790 888 057
Nana's Restaurant is a place with a soul where everyone wants guests to feel like a member of one big family. Nana's is more than just delicious food, it's delicious drinks, professional service and taking care of even the smallest detail at every stage of guest service.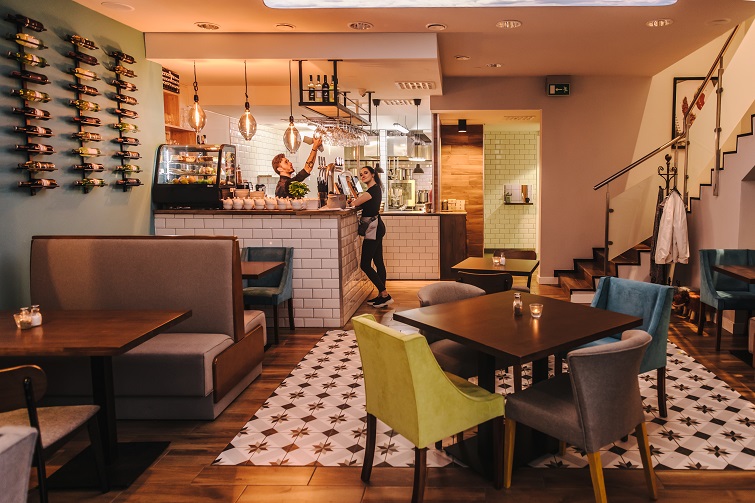 Nana's Restaurant is located at Stągiewna Street on Wyspa Spichrzów in Gdańsk. In the morning Restaurant serves nutritious breakfasts, which will give you energy for a good start to the day. The menu includes sets from PLN 14.90. To each breakfast you receive coffee or tea.

From 12:00 to late evening hours, the restaurant serves a full menu, in which you will find not only the favorite traditional items of cooked dumplings, but also oven-baked dumplings, tagliatelle, calzones and salads.
Restaurant use products from local food companies because they are interested only in best quality ingredients that give cuisine unique taste.
Kitchen is open plan so dumplings from Nana's menu are prepared in front of guests.
Carefully selected products, perfect recipes and hard work are just a few elements of the path to success.
You can also organize family meetings, special events or business dinners. At your disposal is a spacious room on the first floor , with windows overlooking the beautiful Main Town and the Granary Island.
Nana's Restaurant is recommended for a family dinner or for a date.