Targ Rybny 11, 80-838 Gdańsk
513 180 450
A traditional Japanese restaurant bringing together a cosmopolitan clientele around a sushi "floating bar". Exotic fish and aromatic ramen in a modern interior with a view of the Motława River.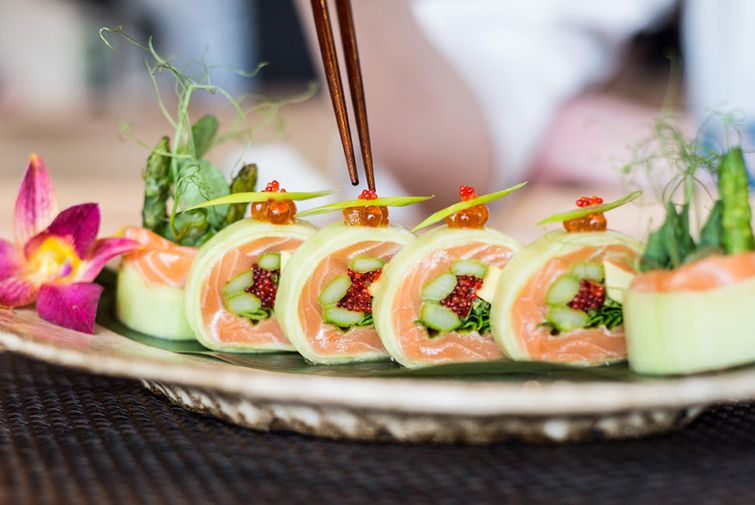 All these elements come together perfectly in Japanese cuisine. The interior of Dom Sushi reflects a contemporary minimalist design which – thanks to the use of light wood, water and oriental ornaments – creates a cozy and warm atmosphere.
The Masters of Dom Sushi have gone through a rigorous training from the most demanding teachers of the culinary arts. The best of them serve as instructors for our next generation of chefs. They have enriched their skills with a fresh take on flavour combinations and creative interpretation of Kaiseki, which is Japanese 'haute cuisine'.
Around the "floating bar" of Dom Sushi you will meet various personalities. This mixture of interests, profession, styles, cultures and generations best reflects the atmosphere of our restaurant, because there is no better place than "dom" (Polish for 'home').